Exercise And A Proper Diet Can Reduce Our Overweight Health Risks
Our exercise program combined with a nutritional and balanced diet can lower our overweight health risks. You can use the Calorie Chart below to help you decide which activity is best for your workout routine.
We are above the upper limit of what is considered a healthy weight if our Body Mass Index (BMI) is above 25. We are considered obese if our BMI is above 30.
Check out the great membership offers from 24 Hour Fitness!
Why Reduce Our Weight?
According to the American Heart Association,
The risk of death rises with increasing weight
Even a moderate excess of weight, 10 to 20 pounds for an adult of average height, increases the risk of death
Those of us who are obese have a higher risk of death from all causes compared to others of a healthy weight
Over 80% of people with diabetes are overweight or obese
A BMI over 25 is associated with an increase risk for some cancers including endometrial, colon, gall bladder, prostate, kidney and postmenopausal breast cancer
Obesity is associated with a higher prevalence of asthma
For every 2-pound increase in weight, the risk of developing arthritis increases by 9 to 13%
Stay Away From Fad Diets
There is no magical cure for being too heavy. It's unreasonable to expect a miraculous weight loss. We need to find an everyday eating plan that keeps the weight off and also provides the right balance of calories and nutrition.
We need a lifetime commitment of discipline and willpower to remain at a healthy weight. We must turn our diet and workout programs into a lifestyle that leads to lifelong weight control. If we can do that, we will live a longer and healthier life.
What Is The Body Mass Index (BMI)?
The BMI is an easy way to identify possible weight problems. It is a simple diagnostic tool based on weight and height to determine if we have a potential weight associated health problem.
The Body Mass Index formulas are

Body Mass Index Calculator
You can use the BMI Calculator below to determine your BMI number.
The BMI number is categorized as
Severely Underweight if it is less than 16.4
Underweight if it is from 16.5 to 18.4
Normal if it is from 18.5 to 24.9
Overweight if it is from 25 to 29.9
Obese Class I if it is from 30 to 34.9
Obese Class II if it is from 35 to 39.9 and
Obese Class III if it is 40 and over.
You can use the chart below to decide which activity is best for your workout routine. The information below shows the calories burned in 1-hour duration of each activity.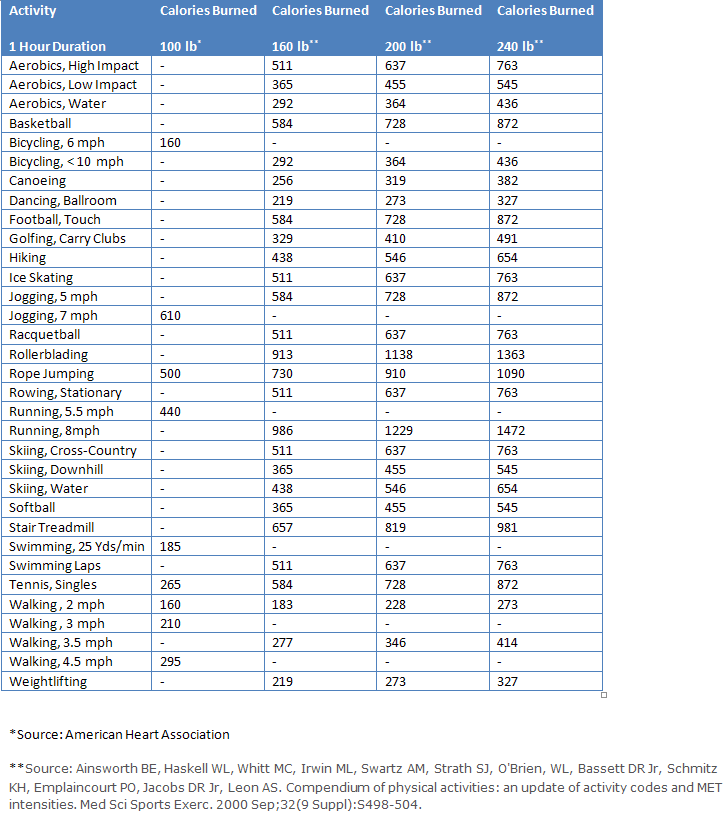 Click to build a website and make money from your home!
From Exercise Reduces Overweight Health Risks to Exercise Routine
BenefitsToExercise | 5 Components Of Physical Fitness | ExPrograms | Lifting Weight
Home | Site Map | Privacy Policy | Contact Us